Where Can I Find an Emergency Dentist Near Me?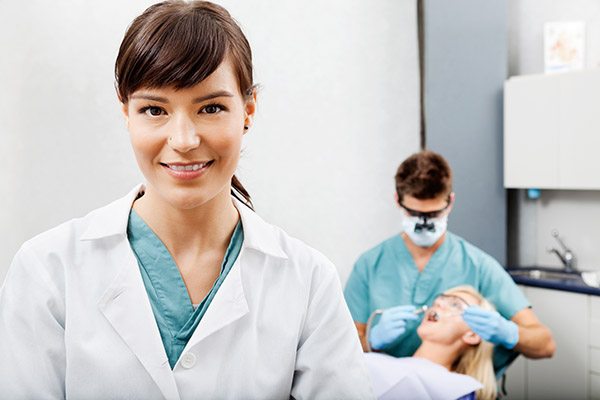 Help! I need an emergency dentist near me!
If you are in this situation, call our office right away. As an emergency dentist, we have a unique job and an unsuspecting group of patients. We say that the patients are unsuspecting because the reality is that almost no one plans on seeing an emergency dentist in their lifetime. It is not someone that you traditionally make a note of seeing, and most people don't even know if their own dentist can provide emergency dental treatments. This isn't because of a lack of caring for teeth, but the fact that few people ever consider a reality where they may just have to get urgent medical care. When you factor in the teeth's ability to quietly do their job without ever causing much of attention, it is apparent why no one ever plans to see an emergency dentist. The fact that we are not on the emergency call list or in someone's directory does not bother us, we know that when that toothache happens at 2am you will need to visit a dentist. What concerns us, is that many people will not seek the help they need in an emergency situation because they do not know a specialist that can provide the care they need. Just like a medical emergency, dental emergencies should be treated for what they are, and you need to seek out dental help immediately.
Can I find an emergency dentist near me at the ER?
No, you won't find the emergency dentist you need in the emergency room of your local hospital. As a specially trained medical professional, we do not spend time in the ER and this is why you need to have access to us when you need urgent dental care. Unfortunately, the research shows that more people are seeking urgent care for their teeth in the emergency room. A recent study, conducted by the Federal Agency for Healthcare Research and Quality, found that over a 3 year period, there was a 16% increase in the number of patients seeking dental care at an emergency room.
The challenge for patients is that as skilled as the physicians in an emergency room setting are, they are not trained as dentists which means that they will be able to treat your symptoms, tooth pain for example, but will not be able to diagnose or treat the underlying cause of your pain. As a result over 20% of the people in emergency rooms, seeking urgent care for their teeth, were returning patients who were back with the same symptoms. When you visit an emergency dentist, trained to treat dental issues, both the symptoms and the cause will be dealt with.
Why might I need an emergency dentist near me?
The leading cause of people seeking out an emergency dentist is a toothache. One of the most significant irritations you can feel is a toothache. It is also one of the most telling symptoms of deeper problems within the mouth. A toothache can be indicative of everything from periodontal diseases to having bitten down too hard a piece of toast. Seeking a dentist if your pain is bad is strongly advised and we are here when you need us.
Emergency Dentist

>
Urgent Dental Care Near Me
---